I can hardly believe we are already one month deep in 2013...time is flying!
We started off the year dancing and drinking our asses off at The Derby, our local dueling piano bar, with some wonderful friends.
We headed to the boonies San Bernardino to welcome our good friend Twin Navy home during his short leave.
Twin Navy himself, with his cutie wife looking on.
Handsome Husband went back to school to kick ass in the Spring semester the way he did this past Fall.
To celebrate the new semester, we headed to the diviest bar in Orange for a little Law School Karaoke Contest. I'm just going to come right out and say it: my rendition of Call Me Maybe would have won if I was eligible (students only shmudents only). Though, HH's track did a cute little number themselves: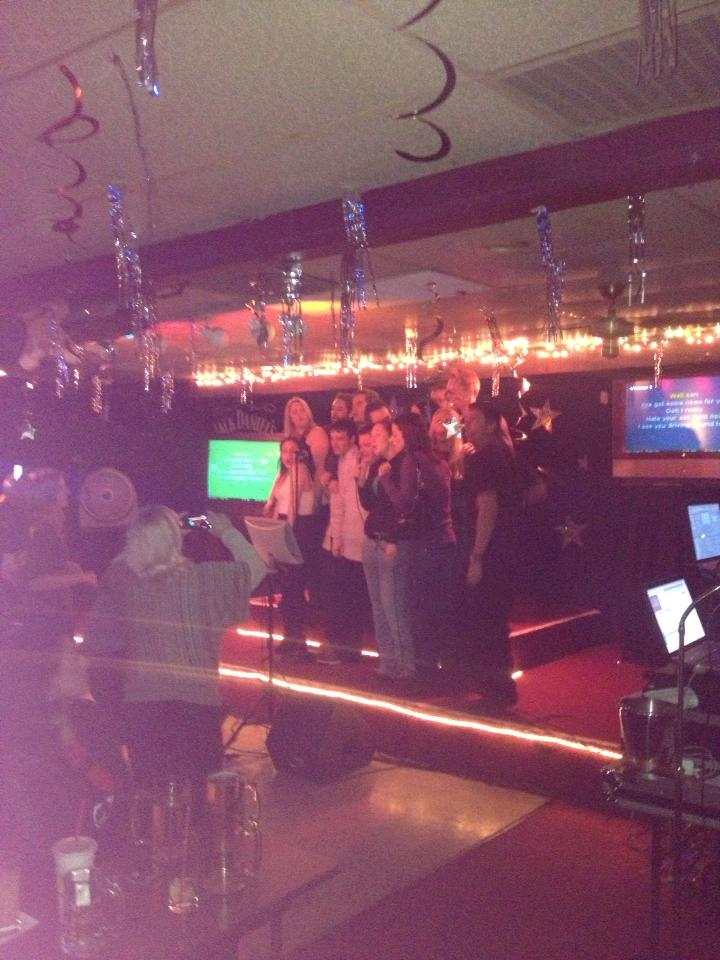 Tutor Girl
and I kicked it into gear and started walking again like we used to so much pre full-time job, house hunting, crazy
life
stress. And I realized how out of shape I was when the pregnant chick was doing better than me
and
my legs were sore for days. A few weeks later I even incorporated C25K back into my routine, maybe I'll make a runner out of myself afterall.
Handsome Husband had his last day of work as an official employee (the dude is working from home now, lucky right?), and a week later had a lunch to say goodbye to his coworkers friends that he's worked with for the past two years.
My best girls and I headed to Solvang, CA for our annual Girls' Weekend! We drank
lots
of wine, and even went on a fantastic wine tour. Check out the favors I made for the ladies
HERE
, and even see the Instagrams
HERE
. And keep an eye out for the full recap coming later this week!
We had a double date dinner at Cute Apartments' new place (a cute condo this time!) with boyfriend, Number Cruncher.
A whole lot of us headed up to San Pedro to see Mother-in-Law Red's new home. Lots of drinks and fun were had with family and her closest friends.
And we ended the month with a long overdue meeting of the Taco Tuesday Club where we had a margarita or three and ate some Mexican food with some of our favorite people.