YES
to this stunning look:
No, no, NO to this idiotic decision:
YES to TSwift singing along, looking like she is having a hell of a good time.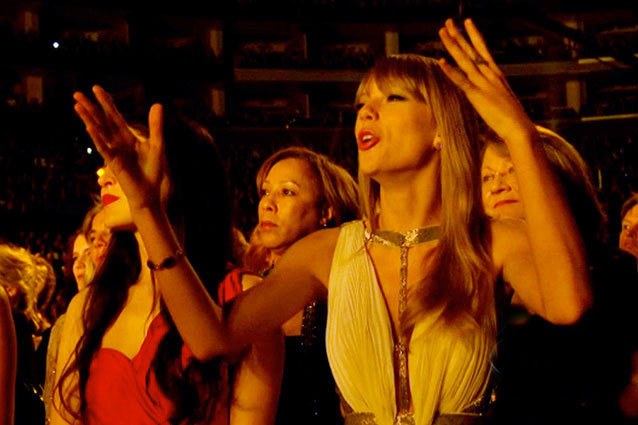 No to TSwift exploiting every guy that looks her way to more attention. Read: English accent during the opening number.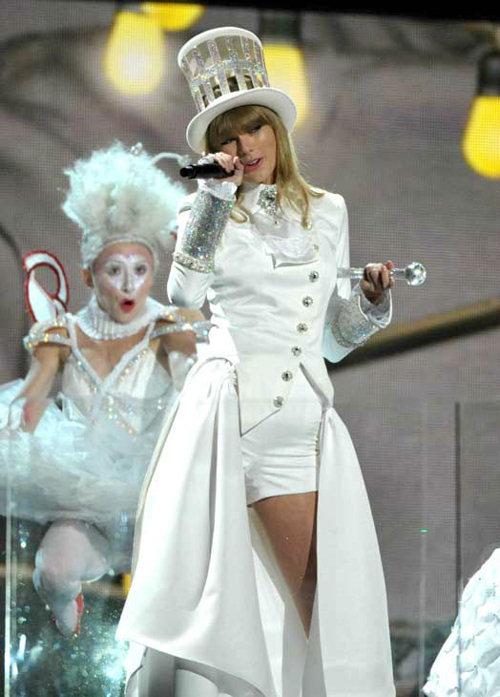 YES to too much boob (is there even such a thing?).
No to too much (or the entire) leg.
What were your Grammy yes/no's?