From the brilliant minds behind...
The Fabulous Holiday Blog Challenge...
The Fabulous Fall Blog Challenge....
And
Casey
who had the idea for this....
We Present to you.....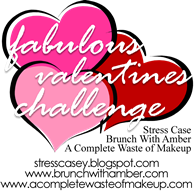 Yes Y'all ANOTHER challenge....we figured why not?
Starting on Monday January 30th (2 weeks from today), you can link up every day for the next 2 weeks after that (Mon-Fri, Mon-Fri)
Here are the topics and dates we are posting them:
1. Loved This Date - Best Date Ever :
Monday January 30th
2. Love Telling This Bad Date Story - Worst Date Ever:
Tuesday January 31st
3. Love My Outfit - Valentine's Day Outfits:
Wednesday February 1st
4. Love Weddings - Share your wedding photos, your friends or families, or your pinterest inspiration!:
Thursday February 2nd
5. Love My Girlfriends:
Friday February 3rd
6. Love to be Creative - recipes, crafts, gifts, etc:
Monday February 6th
7. Love Blogging(why did you start, what posts are your favorite, why do you blog, anything:
Tuesday February 7th
8. Love Myself(favorite feature, best quality, best personality trait anything)
Wednesday February 8th
9. Love My Family(pictures, traditions, quirks)
Thursday February 9th
10. Love My Vices(because we all have them)
Friday February 10th
Sounds amazing and awesome right?
Spread the word! For the next 2 weeks you can blog, tweet, facebook, smoke signal and send carrier pigeons telling everyone you know how awesome this challenge is and how much you should participate.
Many people have told me that their followers and readership have increased over the course of the last 2 challenges so they are a great way to get people to find your blog!
Hope to see you guys link up!
XOXO