My little blonde best friend,
Cute Apartment
, tagged me in this fun little blog game.
Rules:
1. You must post these rules.
2. Each per­son must post 11 things about them­selves on their blog.
3. Answer the questions the tag­ger set for you in their post, and cre­ate 11 new ques­tions for the people you tag to answer.
4. You have to choose 11 peo­ple to tag and link them on the post.
5. Go to their page and tell them you have linked him or her.
6. No tag backs.
So, here goes.
11 Things About Me
1. I am married to the love of my life, my best friend, and a man I've known more than 10 years.
2. I am a pediatric Licensed Vocational Nurse, currently working on getting my RN.
3. I live in beautiful sunny Southern California, and will probably never move out of the state.
4. I have major baby fever sometimes, but don't be expecting a knocked-up announcement around these parts any time soon - Stress Case has got a long list of things to get done before those days come.
5. Pigs are my favorite animal. I've always wanted a miniature one as a pet, and I even gave up eating pork for years because I adore them so much.
6. I get really fiesty when people disrespect my patients, whether that be doctors or coworkers or even strangers.
7. I am a full 50% Russian, but mostly just look like a total white girl.
8. Given the choice of Bud Light over the world's fanciest beer, I will always choose the Bud.
9. I used to ride ATVs as a child, and this surprises people sometimes due to my extreme fascination with all things girly and sparkly.
10. I originally went to school for Marketing and PR before Nursing, and actually spent over a year interning as a Marketing Intern at a huge shopping center.
11. My friend
Cute Apartment
and I met while waitressing at the same diner, and it is truly a miracle we became friends because I used to be uuber mean to new girls, but for some reason gave her a shot - and look how that worked out!
11 Questions from CA
1. Who is your favorite Disney Princess and why? I say Belle because she is the only one that looks remotely like me (what's with all the blondes?), and she likes to read which I am down with. PS. Coming soon? An entire post on Disney Princesses.
2. If you could change your major, what would you change it to? Funny CA asks this, because I used it as one of my fun facts above! If I as in another industry, I would definitely have gone into Marketing and PR - I loved Marketing, just love Nursing a little more.
3. What is your best talent? To be honest, I don't really have many talents. I guess I'm an alright cook? How sad is that.
4. Where would you most like to travel to? I would love to travel to Greece with Sister Swimmer and family because it is somewhere she has always wanted to go to and I basically stole that answer from her.
5. What is your New Years Resolution? I wrote a whole post on Things I'd Like to do in 2012!
6. Sweet or Savory? Sweet. Hands down, no hesitation.
7. What was the last song you listened to? Sam Cook's Wonderful World...bet you didn't see that coming.
8. Which celebrity would you have sex with, no questions asked? Well I am a devoted wife who would never cheat on my husband, but saying no to Ryan Gosling would be pretty damn difficult.
9. What is your favorite TV show and why is it so great? SO hard. I have an inappropriate love for television, so this is a real toughie. If I had to pick, I guess I would say Grey's Anatomy, but only because I would feel real stupid saying Jersey Shore or Teen Mom (even though I adore reality TV the most).
10. Would you rather be at the beach or in the snow? Snow, all day err day. Which is odd cause I like 20 minutes from the beach, and hours from the snow.
11. What is your heritage? Again it's like I read Cute Apartment's mind (see my facts above) - I am 50% Russian, and the other 50% is a combination of English and some other European I believe.
Questions from Moi!
1. If you could go back to any one moment in your life and relive it, what would it be?
2. Where would your dream home be?
3. You can be one celebrity's personal assistant - who do you pick?
4. What reality TV show would you be on if you had to be one?
5. If you had to live in another state, which one would it be?
6. Who is the most influential person in your life that you're related to?
7. Have you ever gone to the movies by yourself?
8. You have to pick three foods to eat for the rest of your life - what are they?
9. What is your favorite blog to read?
10. What is one trait from each of your parents that you hope is a part of your personality?
11. Your favorite piece of jewelery, and why?
And I'm Tagging...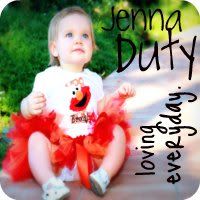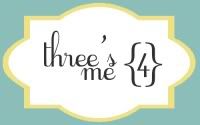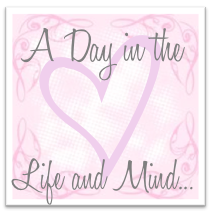 Okay Ladies,
get to sharing facts and answering questions!
Also, thank you to Kristen from Life with the Ellwoods for thinking of me, and tagging me in this fun game, too!