Six months ago today,
I woke up bright and early with my very best girlfriends, my beautiful little sisters, and my amazing mother and started getting ready for the big day,
watched my bridesmaids get in their dresses,
and hopped into our big limo for a 40 minute drive filled with champage, giggles, and tummy butterflies.
I put my wedding dress on,
took pictures with my ladies,
and got ready to see my almost husband.
I got to finally see my man,
and we took pictures with our big 'ole bridal party.
I walked down the aisle,
and we said our vows and exchanged rings,
and finally we became husband and wife.
We posed for some pictures,
and got to enter our beautiful reception,
where we drank,
danced,
and laughed.
The night came to and end, and we loaded into our limo once again surrounded by our very best friends, and did the classy thing and headed to a dive bar.
We drank with our friends, still in our wedding attire, soaking up the last hours of our wedding day.
We left the bar, headed to our hotel, where we talked about how amazing it was that it was really over, and acted obnoxiously chiche and referred to each other as Mr. and Mrs. LastName.
Thanks for making the last six months amazing, and for marrying me at the most beautiful wedding I could have ever imagined, Handsome Husband. I love you, Mr. LastName, and still can't get enough of being being called Mrs. LastName.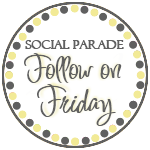 Full wedding recaps will continue after I get back from vacation promise - I have totally slacked, but these pretty pictures from D2 Photography need to be shared!