That's right, ladies.
The time has come -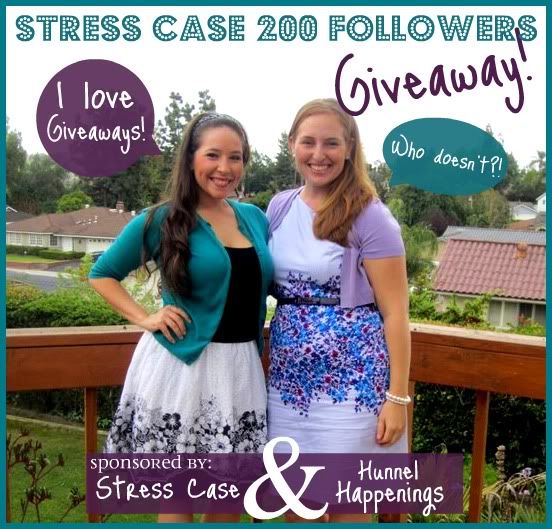 As promised, Tutor Girl from Heartfelt Happenings (formerly Hunnel Happenings) is teaming up with me to bring you some pretty awesome goodies!
One lucky winner will win all of the above:
Adorable Target makeup bag
and
That's over an $85 value, all for one lucky Stress Case reader!
The makeup bag is perfect for you to stuff all your goodies in to take on the road with you, especially for those of you who do your makeup while you drive in the car like myself. The elf Studio brand is all the rage in the blogworld right now, and the that is the bronzer I am currently using! It looks super dark in the compact, but is great for even a paper white girl like myself! Stila lipglosses are the bomb.com and I am having the hardest time not unwrapping them and putting them on my very own kisser. Love the baby pink color of the ULTA polish, and softlips is like the best chapstick out there! The MAC eyeshadow is the kicker for me though - Trax is my go to color, and one of the only shades I have had to replace multiple times because I use it so often!
Ladies, I gotta admit, I'd like to just keep all this fun stuff for myself. A
big big big
thank you to
Tutor Girl
who was kind enough to suggest this little joint effort in celebration of 200 followers on this little ole blog!



The giveaway will be open for 2 weeks, and will close at 12:01am on January 10, 2012! (How weird is it to say 2012 already!)
Enter below via the Rafflecopter Widget.
PS
Rumor has it
Tutor Girl
has a giveaway in the works in celebration of her
super soon to come
50 followers - lets get here there, cause I wanna see the goodies!
a Rafflecopter giveaway