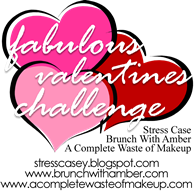 Loved reading all of your reasons for loving blogging yesterday - we have such a wonderful blogging community here!! :)


Today's Topic: Love Myself
We are too often complaining about ourselves instead of loving ourselves! What's your best feature, your favorite personality trait of yourself, something you love about YOU!
(
See all topics and dates HERE.)
Okay, so this one is hard!
Not to sound like I don't love myself, cause of course I do, but still.
Talking yourself up? Not easy!
But here goes nothing...
I love that I can laugh at myself.
I love that I may get in very bad moods, but I also get in unpredictably great ones.
I love that I am a very good friend.
I love that I put my whole heart into just about everything that I do.
I love that I am responsible without being boring.
I love that I can drink beer with the guys, and cosmos with the girls.
I love that I am incredibly honest.
I love that even though it hurts, when I do something wrong, I feel the guilt in a physical way because that's how much I wish I could take it back.
I love me.
What do YOU love about YOU?
Tomorrow's Topic: Love My Family
Share your family's traditions, quicks and/or photos!
(
See all topics and dates
HERE
.)