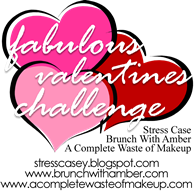 I can't believe the end of the challenge in here! So many thanks to everyone who linked up!! I am so glad
Neely
and
Amber
invited me into their awesome Challenge hostess circle, and hope I'll be back for the next one!
Today's Final Topic: Love My Vices
We've all got 'em - let's hear it.
So, I used to have a major major vice that I've only mentioned one other fleeting time here on the blog:
That's right, Stress Case was a full-fleged smoke-a-holic.
I spoked for about 4 years before I quit, and it was a total vice for me.
Every time I get stressed, I lit up.
I was sad, I lit up.
Angry? Well, you get the point.
Read a little bit
HERE
about how my sweet Handsome Husband banned together to get over 3,000 people to encourage me to quit smoking!
But I am so happy to report I've been smoke-free for over 2 years now. It's a lovely feeling to wake up in morning without feeling like there is an elephant on your chest and soot in your lungs (smokers or ex-smokers, you know what I'm talking about).
So, nowadays?
My vices pretty much consist of the following:
And what about you - what do YOU indulge in to get through the rough days?
Thanks again for all of you lovely ladies for participating in this Challenge! Come back tomorrow for the second edition of Lots of Link Love at Stress Case:
And also there are some fun things coming up here at Stress Case, so stick around:
Monday I'll be making my first VLOG debut! Come check it out! (And don't judge me!)
I have a pretty awesome giveaway coming up for you!
I am teaming up with my good friend Tutor Girl from Heartfelt Happenings to host our first-ever Swap! More details coming soon!