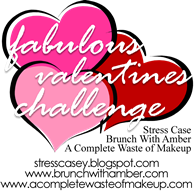 The weddings from yesterday?
Gorgeous!
Those of you who haven't had your big day sure have some amazing ideas in store, and those who have...absolutely stunning!
Today's Topic: Love My Girlfriends
(
See all topics and dates HERE.)
Girlfriends.
What can I say about mine?
I LOVE my Girlfriends.
Make sure to come back next week for the second week of the Valentine's Challenge!
Monday's Topic: Love to be Creative
Share some Valentine's Day crafts, recipes or gifts you've got up your sleeve!
(
See all topics and dates HERE.)