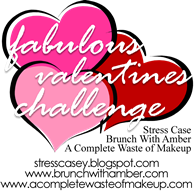 Yesterday's posts were beautiful, ladies. You should all love yourself for being amazing bloggers on top of everything else!


Today's Topic: Love My Family
Share your family's traditions, quicks and/or photos!
(
See all topics and dates
HERE
.)
I wanted to share some photos of my super hot family with y'all today!
They are amazing and wonderful and supportive and fun, and
super gorge - just talk a looksie!
From L-R:
Me and Gardening Mom at my Pinning Ceremony,
Gardening Mom's side of the family at our wedding,
Me and Sister Swimmer on the way to our wedding venue on our wedding day.
Sister Singer and I having a moment on my 22nd birthday,
Mother-in-Law Red and I at a family poker tournament.
From L-R:
Nurse Auntie and I dancing with one of my little cousins at Best Cousin's fabulous wedding.
From L-R:
Sisters and I on Christmas Eve,
Gardening Mom, myself and MIL Red at a BBQ Summer 2010.
And I could never leave out my teeny little family:
My sweet Handsome Husband and me - our little family.
Your turn - let's see YOUR fabulous families!
Tomorrow's Topic: Love My Vices
We've all got 'em - let's hear it.
(
See all topics and dates
HERE
.)