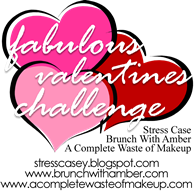 Cuteness overload from everyone's creative ideas yesterday! Keep it comin', ladies!


Today's Topic: Love Blogging
Why did you start, what posts are your favorite, share anything with us!
(
See all topics and dates HERE.)
Well, my 1-year Blogiversary is past approaching, and in case it's not obvious, I totally
It has been such a wonderful outlet to share my thoughts,
meet new friends,
and chronicle this crazy time in my life as a newlywed, nurse and student!
I am so glad I started blogging, and absolutely adore the bloggy friends I've made!
My blogging promise to you, my readers?
I will never ever get "too big" to appreciate the time you take to read my ramblings, comment, and follow this blog. Ever.
Promise.
Now, tell me, why do YOU love blogging?
Tomorrow's Topic: Love Myself
We are too often complaining about ourselves instead of loving ourselves! What's your best feature, your favorite personality trait of yourself, something you love about YOU!
(
See all topics and dates HERE.)